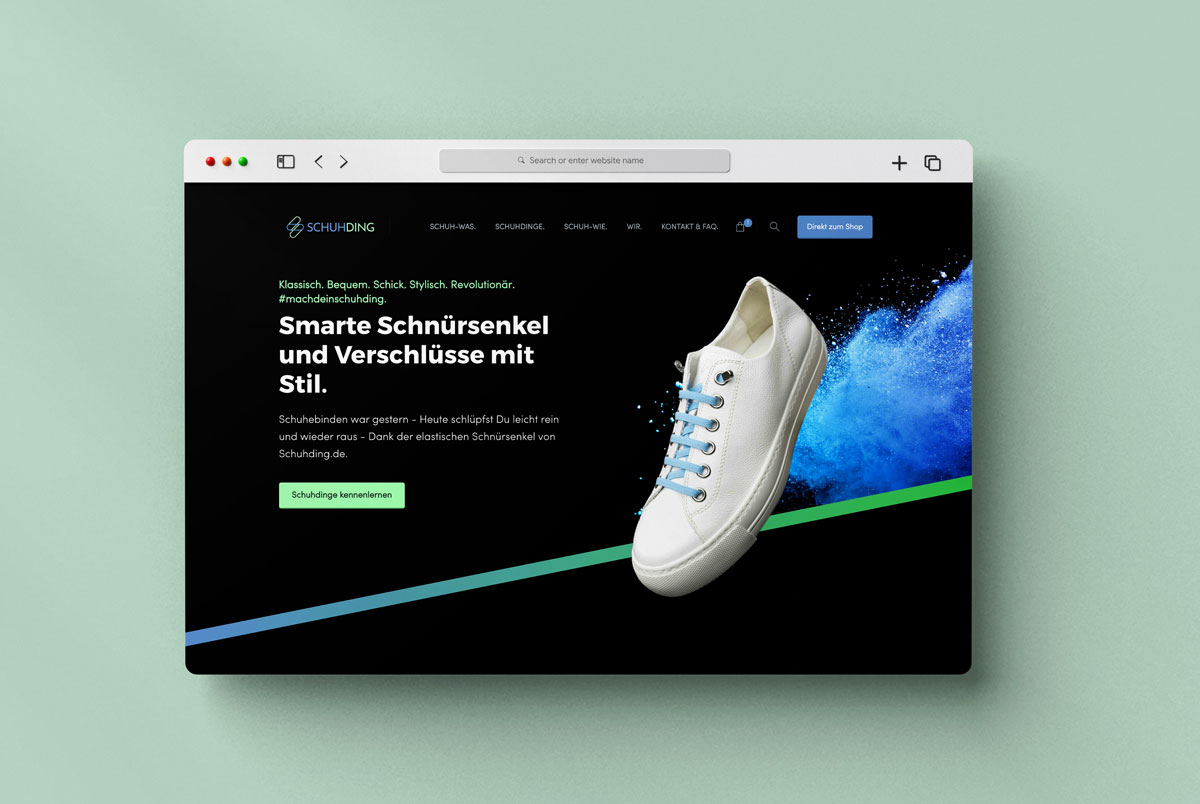 We replaced our customers old Shopify store with a modern, beautiful, integrated and flexible online shop. This enabled him to bring his business not one, but several steps forward.
As the main target group is youngsters between 14 and 30 years old, the design and usability of the website was adapted to being very modern, experimental and highly engaging.
"How can we

increase purchases

and get

loyal customers

?"
The key features of the project.
See here the additional features and advantages for this project.

Start your own project today!
Connection to lexoffice
A bookholding software was integrated for seamless interchange of invoices.
Automated product transfer
Automated transfer of hundreds of products from Shopify to Woocommerce.
Marketing focus
Automated newsletter sign up on checkout, upselling and more.
UX/UI
A special focus on the design, usability and animations of the online shop turns interested visitors into loyal customers.