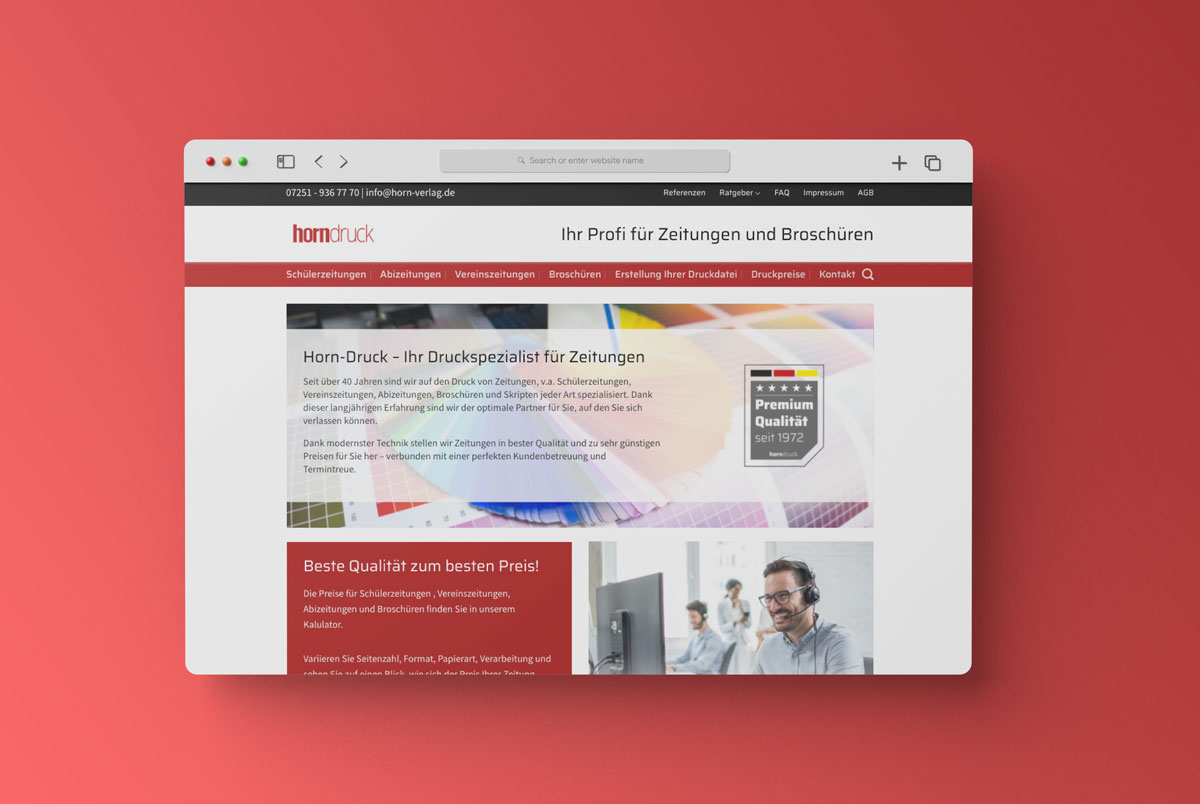 The new business website for Horn Druck shows not only showing all their products and services, but also giving the customers an easy, user-friendly way to calculate the cost for their print order.
A rather complex calculation was completely replaced by an algorithm, enabling employees to give immediate answers to the customers over phone.
"How can we

eliminate

complex

manual calculation

and

save time and money

?"
The key features of the project.
See here the additional features and advantages for this project.

Start your own project today!
SEO pillar pages
Information pages do not only reduce the workload for the employees by enabling the customers to help themselves, they also increase the ranking on search engines like Google.
Saving manual work and increasing customer satisfaction
The manual calculation of complex print prices is replaced by an algorithm. The employees can now calculate the costs within seconds and give the customer an immediate answer over the phone, eliminating follow-up calls and increasing customer satisfaction.