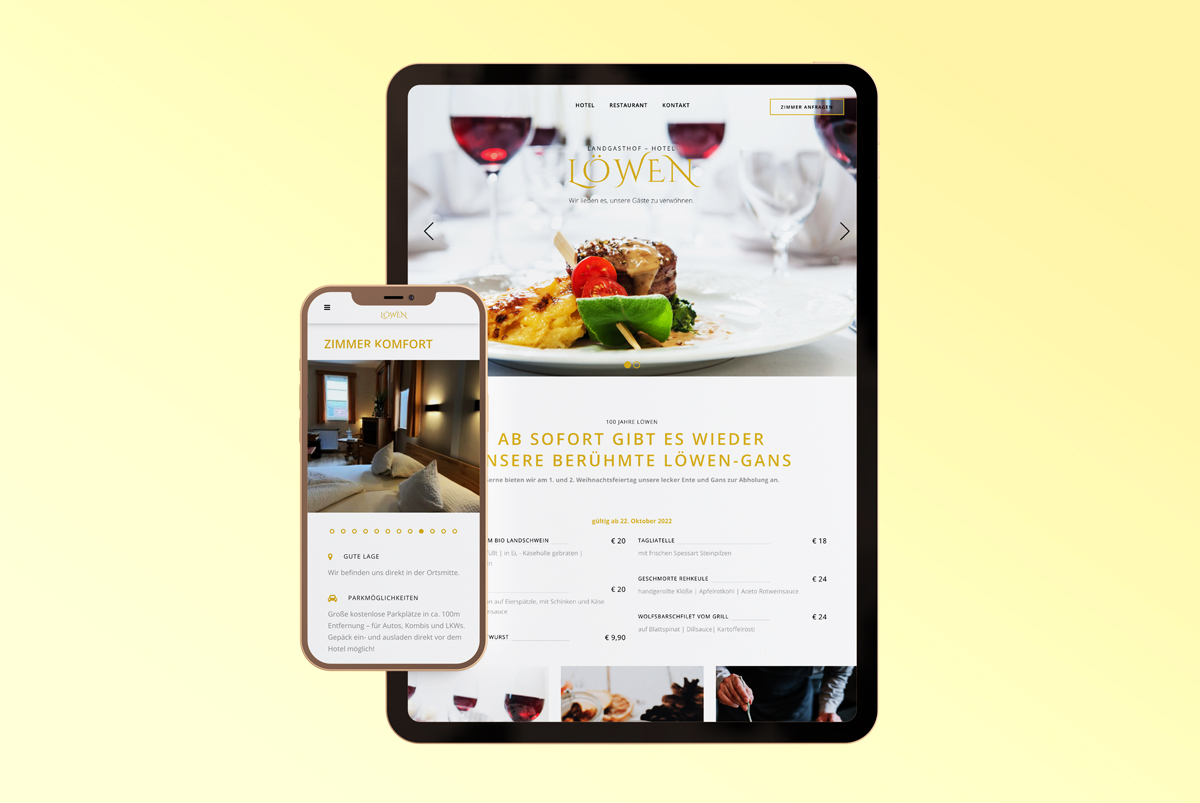 The new business website of our customer does not only give visitors a convincing impression of the quality of the facilities and cuisine of their traditional german hotel & restaurant.
Additionally, the visitors can directly book a hotel room and order food online, drastically decreasing manual work and increasing bookings. With the easy-to-use backend, the customer comfortably updates the restaurant menu which changes every season.
"How can we

increase bookings

of our hotel rooms and

decrease manual work

?"
The key features of the project.
See here the additional features and advantages for this project.

Start your own project today!
Online reservations and ordering
Customers can directly reserve rooms and order food online.
Easy editing
The customer can easily edit and adjust the restaurant's menu and other parts of the website.