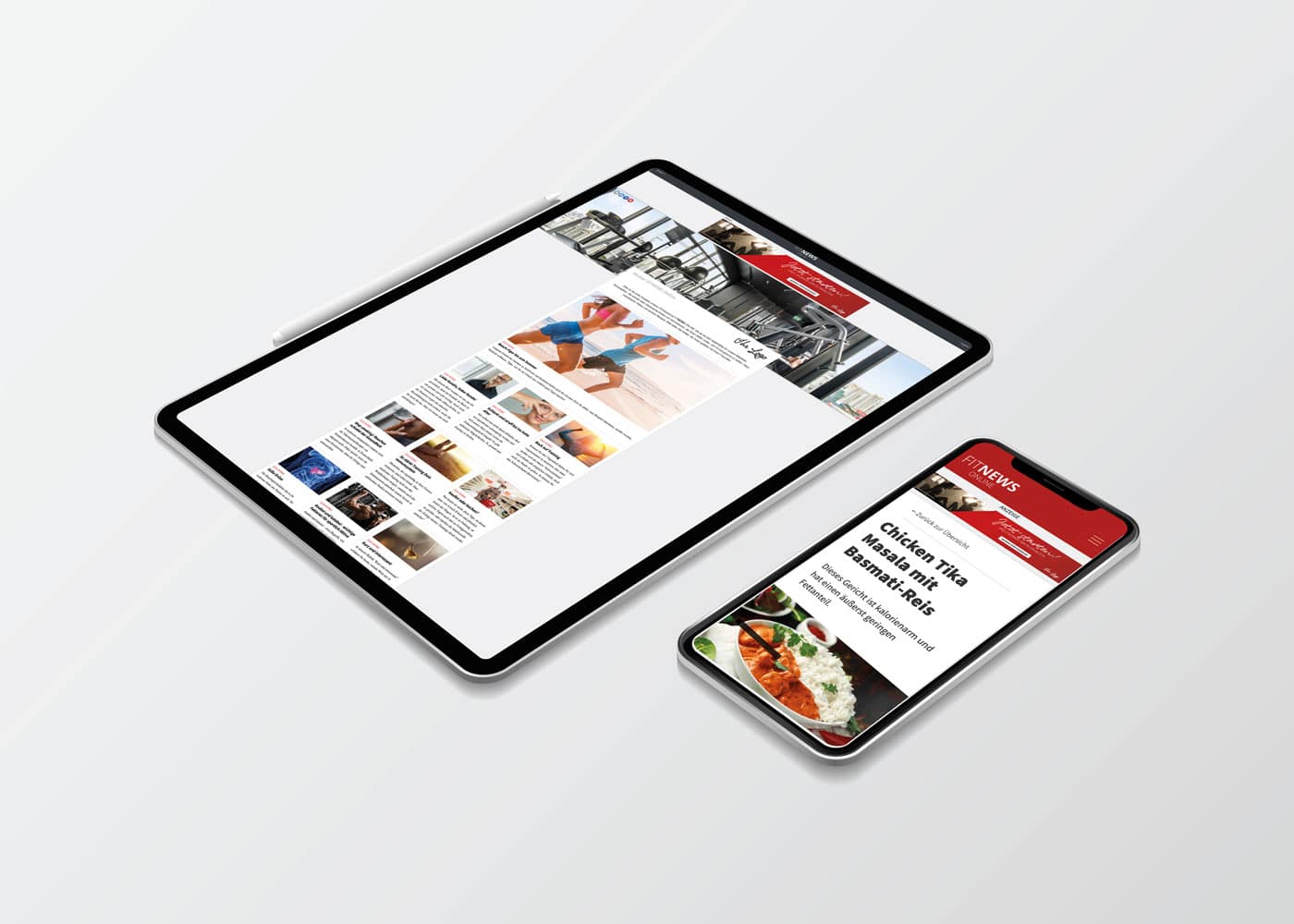 With FITNEWS, conceptualized and built by intersective, more than 130 fitness clubs offer an automated online newspaper to tens of thousands of members.
With little to no work, clubs create their individual e-paper out of a selection of hundreds of articles and videos about topics in the fitness and health sector.
"How can hundreds of gyms create a

customer benefit

without manual work?"
The key features of the project.
See here the additional features and advantages for this project.

Start your own project today!
Automization
When activated, clubs can keep their e-paper up-to-date without manual work. New articles, appearing weekly, will be published on their page automatically.
Advertising campaigns
The software tool lets clubs refinance their newspaper by publishing advertising on their page.
Extensive statistics
The application measures and shows a wide range of statistics for gyms measuring the behavior of their members as well as for the admin measuring the behavior of the gyms.
Fully customizable
The clubs can customize the whole appearance of their e-paper. Besides the look of the page, they can change the order of the articles, highlight them and adjust the content of the individual articles.
Internal currency
Clubs can buy articles with credits – an own currency within the application.
Creation of own articles
the clubs can write and publish their own articles or news in a comfortable way.
Printable magazin
Clubs can print out the content of their whole magazin to lay out in their gym.
Get some impressions of this project.