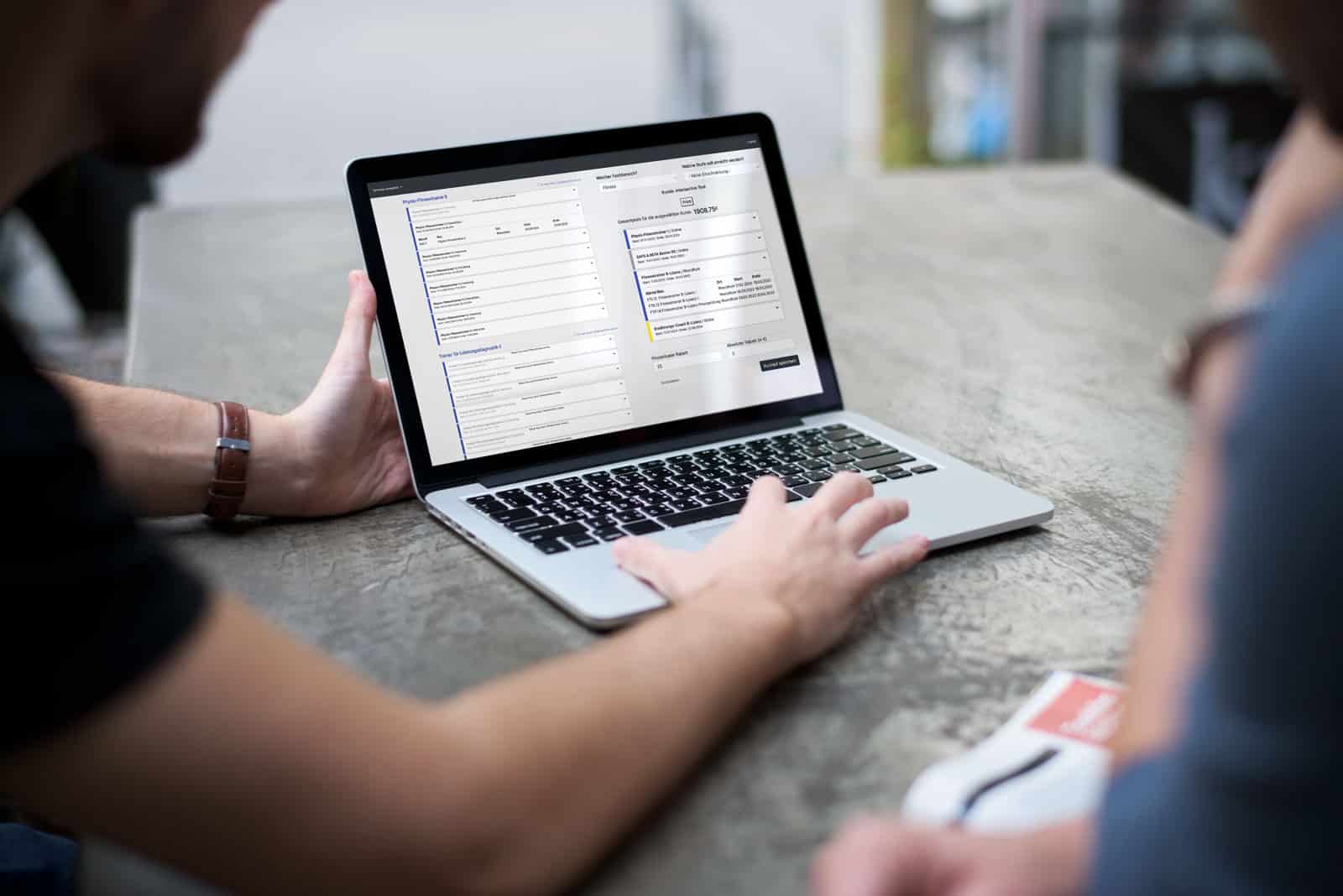 Safs&Beta is one of the leading providers for fitness trainer education in Germany.
We developed a software solution which helps the company to quickly create tailored apprenticeship timelines out of hundreds of interdependent courses, saving multiple workhours per customer and drastically increasing quality and response time.
"How can we

save many hours

of manual work while

increasing customer satisfaction

significantly?"
The key features of the project.
See here the additional features and advantages for this project.

Start your own project today!
Savings in time and labor-cost
Multiple hours per customer to manually create and adjust a tailored plan turn into  a few minutes.
Increased quality
The error prone process of manually comparing requirements and dates of hundreds of courses each year is replaced by algorithms, eliminating errors and reducing costs for corrections.
Increased quality of customer service and processes
Adjusting the plan to the customers calendar required multiple iterations and days of writing back and forth and comparing dates.

Now, the customer service creates individual plans in real-time over phone, resulting in highly increased customer satisfaction and sales.

In addition, a final invoice is generated, which can be sent directly to the customer.